Welcome to Tanya Couture Boutique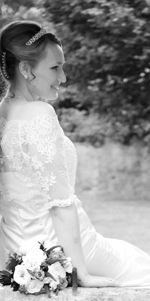 Expert tailoring and alteration services. Bridal alteration specialist. Ladies & gents tailoring, alterations, and re-styling. Over 25 years' experience in bespoke garment design and dressmaking. Sample machining services for small runs and flat pattern cutting.
I offer a made-to-measure design/dressmaking services and a garment alterations service.
Flexible appointment times available upon request.
Please contact me on:
See Contact Page for details.
You can also visit my page on Facebook