Garment Alterations Service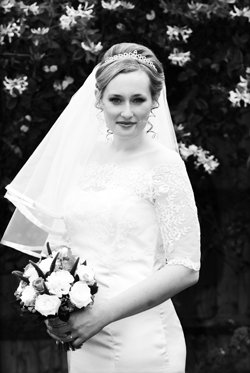 We specialise in the area of garment alterations and can offer full fitting and advice for all your special occasion requirements.
We are experienced in altering bridal, evening and day wear garments. Gents alterations also available.
Garments will be pinned and altered to your requirements.
Advice and fitting is also offered for more unusual alterations: re-shaping a jacket or modernising a dress, for example.
Please Note: For full bridal fittings and advice a charge may be made if you choose not to go ahead.
SPECIALIST ALTERATION SERVICE: You will receive a professional fitting from a qualified fashion designer/tailor in addition to expert advice. This means that you can trust that your garment will not only be pinned precisely but fitted to your individual requirements.
All types of alterations are considered and we specialise in bridal/bridesmaid and evening wear. If you have bought a garment and are not sure how to make it fit or what needs adjusting, we can make the necessary alterations to ensure a perfect fit.
At your appointment, you will have your garment measured professionally and assessed for the necessary changes to ensure you look stunning and feel great. All garments are then painstakingly altered to exactly your requirements and finished professionally to give you a beautifully fitted gown.
---
Guide to Alteration Prices
Please note this is for standard alterations, all others will be quoted at initial appointment.
EVENING/BRIDAL
Standard
Complex
Bodice side seams
£90
£120
Resize dress
£250
Bodice bust seams
£80
£110
Bodice take in through zip
£100
£150
Shorten straps
£20
£50
Shoulder lift
£50
£70
Front hem
£100
£150
Back skirt seam
£50
£90
Bust cups
£25
Lace-up back
£150
EXTRAS
For straps, beading, jackets etc. to be quoted upon request as dependent on fabric choices.
DRESS/SKIRT
Shorten length (lined)
£20.00
Take in side seams (lined)
£25.00
(if side seams have a zip)
£30.00
TROUSERS
Shorten/lengthen legs
£16.50
Lined/taped or turnups
£20.00
Take in or let out waist
£25.00
(if waistband needs to be moved)
£30.00
| | |
| --- | --- |
| JACKET/COAT | |
| Shorten sleeves | £35.00 |
| Shorten Coat length | £40.00 |
| Take in side seams or sew up vents | £35.00 |
| Take in shoulders and re-shape | £35.00 |
---
STEAM PRESSING SERVICE
I will personally steam press your gown for you, ready for collection on your special occasion.
Bridal dress
£30
Bridal dress with veil
£35
Bridesmaid/prom
£10
Evening gown/gents suit
£10-15