Welcome to Tanya Couture Boutique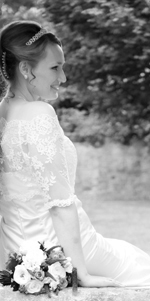 I am a fashion designer based in Henley-on-Thames specialising in classic bridal gowns, vintage and retro-style bridal gowns, made to order and bespoke.
I offer a made-to-measure design/dressmaking services and a garment alterations service.
Appointments can be very flexible - including evenings and weekends - and occur in a private setting.
Please contact me on:
See Contact Page for details.
You can also visit my page on Facebook